Astrology Readings on the Phone
(Call cost 45p per minute plus network access charges apply)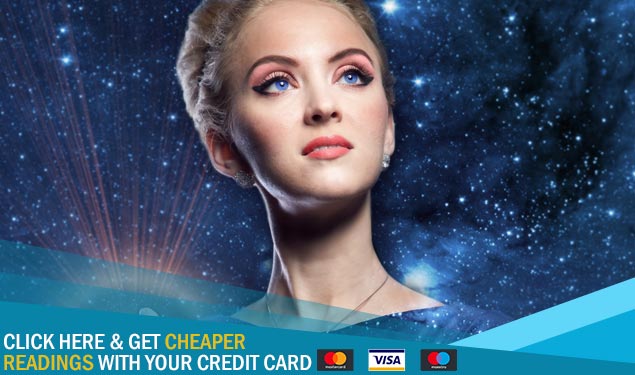 Live Horoscope Phone Readings
Since early civilization humans have been fascinated by the stars, they have looked to the sky for the guidance that they require. The horoscopes and astrology readings you see so widely used are based on the sun signs and uses your date of birth to chart your horoscope sign. Having astrology readings is a great way to look into your future and see your very own personal divination, for example, the reading can show you personality traits of yourself and can show you how your love relationships will develop and how much wealth you will accumulate throughout your lifetime. Our Astrology readers are all experienced within the Sun Sign horoscope system and all they require from you is your date of birth, they will then chart where the stars, moon and other planets are based and will offer you quite a complex reading based on the information they see.
Best Star Sign Predictions
(Call cost 45p per minute plus network access charges apply)
Horoscopes and Astrology readings can give us much insight and it is quite fascinating to receive your very own personal reading. I've had many customers tell me that to receive a personal horoscope reading has benefited them immensely and has inspired a great sense of wonder within themselves. So if you are looking for a Astrology reading that will greatly benefit your life then please do call us today, we are very welcoming and there are no set up fee's or registration forms to fill in. Our dedicated team of astrology readings Psychics will make you feel at ease as soon as the reading begins and all of our reading are 100% confidential and non-judgemental.