Best UK Fortune Tellers Online
(Call cost 45p per minute plus network access charges apply)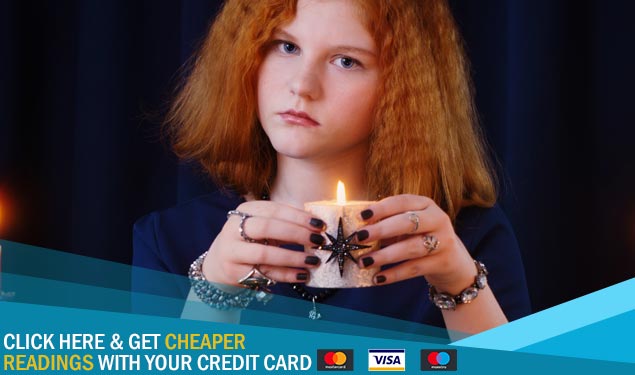 Future Predictions Through Divination
Our Fortune Tellers are compassionate and great listeners, they know how a genuine fortune reading can really uplift their customers' spirits and they take great pride in providing the best fortune telling service possible. Our readers will be able to show you your future path and will also be able to offer you general psychic advice, on any area that you ask for. Fortune telling dates back to the early civilization and whenever there was a group of people often divination was used in order to predict many things.
Our fortune tellers use many different tools to help with their readings and they can range from tarot cards to runes, using divination tools really helps with the reading at hand. If you want to see what you're future holds for you then why not call one of our experienced Fortune Tellers today, a lot of our readers have accumulated their special gifts from generations before them so they often have a very spiritual vibration surrounding them. Our Fortune Telling service is confidential, private and easy to use.
Amazing Psychic Phone Service
(Call cost 45p per minute plus network access charges apply)
Our readers will guide you through the whole process and they will give you all the help that you need. Our fortune-telling readings will give you insight to yourself and this, in turn, will be able to make you feel much more brighter about your future path. We only provide honest fortune-telling services, we do not believe in charging the earth for future predictions. Our live service only costs 45p per minute and we have many readers on our service that will offer you compassion and read for you in the best way that they can. It is always best to be prepared for a fortune reading, ensure that you are calm and relaxed so the reader can pick up on your energy levels in a much easier way.
Have a clear and open mind and try to think about your future life in a positive way, negative energy can block the reader's abilities to pick up on certain things. Most of all enjoy yourself, our readers are non-judgemental and will provide you with as much information as possible. We are passionate about providing you with the calmest fortune-telling experience and we will be with you all the way on this very exciting journey for you.