Soulmate Love Readings
(Call cost 45p per minute plus network access charges apply)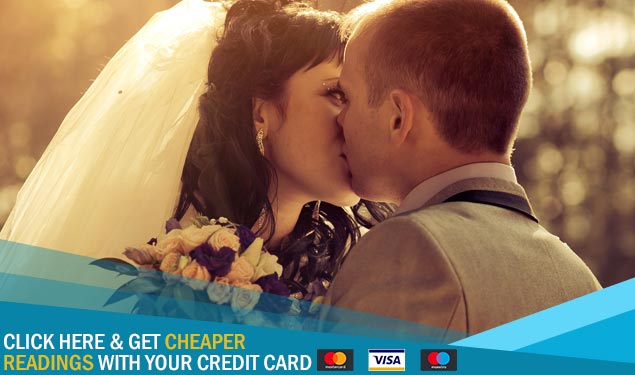 Insightful Love Life Readings
We have the best psychics lines in England offering amazing future predictions into all of your life paths. Being competitively priced offers you cheap love & life readings whenever you are in need of assistance from your spirit guides and angles. Our soul mate love readings will reveal to you whether your twin flame is around you now as well as how to strengthen your love connection. Reading from love and light you will feel uplifted with all the revelations of what is coming your way, as well as affirmation of what is already available to you. The knowledge that your loved one will be around you for many years to come will allow you to enjoy and embrace your relationship like never before.
Our powerful and intuitive love readers offer the best psychics lines in England. They are warm, friendly and never judge. They will pass on all the loving messages from your spirit guides and angels to assist you in embracing all love available to you. With brilliant soul mate love readings, you will find the identity of your destined love match. If you are already in a relationship with your soul mate, then they will guide to strengthen your relationship further.
Compassionate Love Readings
(Call cost 45p per minute plus network access charges apply)
Do not panic if your relationship is not as harmonious as you would like, as with love advice from psychics they will show you how to rebalance the energies within your love connection. By having cheap love & life readings, you can afford to have psychic assistance every step of the way. The knowledge of how your partner really feels about you will settle your fears allowing you to enjoy all the love available to you.Call now for cheap love & life readings which will put you in control of love in your life. You will see for yourself why our lines are the best psychics lines in England! With soul mate love readings, you may only be one phone call away of finding the identity of your twin flame and discovering all that love has in store for you in the coming weeks, months and even years!