Spiritual Healing on the Phone
(Call cost 45p per minute plus network access charges apply)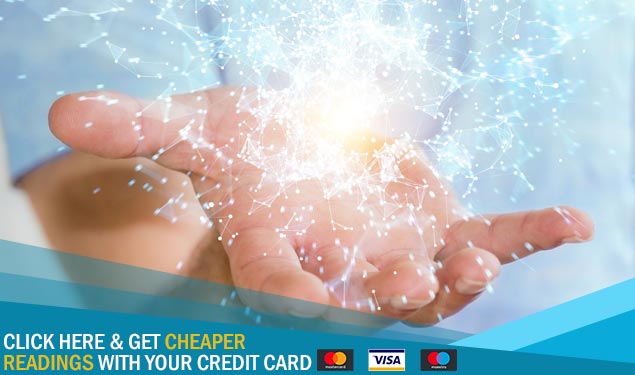 Best Reiki Psychic Service
More and more scientists looking into ways that Spiritual Healing might be beneficial after all. Once regarded as utter rubbish within the scientific world people's opinions are shifting into a more positive view. Spiritual Healing is a very strong tool and when undertaken by an experienced and highly regarded healer can bring about some astonishing results. At this time I must stress that if you do feel unwell or you do have an illness then you must seek your doctors advice and not discontinue any treatment prescribed by your own doctor.
That said alongside modern medicine Spiritual Healing can only add to the benefits and can aid you in many ways unknown and not documented by medical science. We have many experienced Spiritual Healers that help people every single day, although our healing sessions are not done face to face our healers energy can still be transmitted through to you. Energy is what makes life and without energy then the world would fall apart, strong energy omitting from our experienced healers can and does help many many people.
Cheap Healing Psychics Online
(Call cost 45p per minute plus network access charges apply)
We cannot guarantee optimal health nor can we guarantee a cure of an illness but what we can guarantee is a very relaxed healing session that will make you feel vitalised and full of energy, our healers will sooth your anxious mind and will allow you to connect to your spiritual self. Spiritual Healing does not form any part of a religion and is based purely on the spiritual energy located within your body connecting to the healers vibrations. It is a well know fact that energy and vibrations e.g. sounds is the driving force behind life. Without a soothed mind and relaxed body then we are open to many different illnesses that can take away our zest for life.
Our healers are compassionate people, they will bring you warmth and spiritual wellness. Their soothing words, sounds and vibrations will ease you in every way possible. Our Spiritual Healing line is open 24 hours a day and is only moments away, allow yourself to be cleansed of all those negative thoughts dashing around throughout your brain, allowed your body to be totally relaxed and open for all the positive vibrations coming your way. We are here to help you and give you the best possible healing session that you've ever experienced.